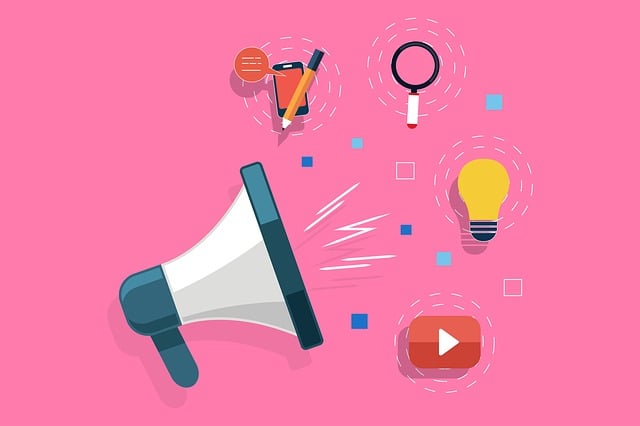 In the modern computer age, a strong online presence is essential for corporate success. With billions of internet users, establishing a robust online presence is vital to reaching and engaging your target audience effectively. In this comprehensive guide, we will explore a range of online marketing strategies that can elevate your brand's visibility and help you thrive in the competitive digital arena.
Table of Contents
In the present digital world, a strong online presence is critical for corporate success. Online marketing comprises various strategies and techniques designed to enhance brand visibility and connect with potential customers on the Internet. This article explores diverse online marketing strategies to navigate the digital landscape effectively.
Understanding Your Target Audience
Before embarking on online marketing, it's essential to understand your target audience thoroughly. Who are your ideal customers? What are their needs and preferences? Conduct comprehensive market research to create buyer personas that will effectively guide your marketing efforts.
Search Engine Optimization (SEO)
3.1. Keyword Research
Keyword research forms the foundation of SEO. Determine the pertinent keywords that members of your target market use to look for goods and services like yours. Utilize tools such as Google Keyword Planner to identify high-traffic keywords with low competition.
3.2. On-Page SEO
Optimize your website's on-page elements, such as meta titles, descriptions, and header tags, to make it search engine-friendly. Ensure that your content is valuable, informative, and easy to read.
3.3. Off-Page SEO
Building high-quality backlinks to your website is a component of off-page SEO. Collaborate with reputable websites in your niche and create shareable content to earn backlinks naturally.
Content Marketing
4.1. Blogging
Maintaining a blog on your website provides valuable information to your audience. Consistently publish high-quality, informative blog posts that address their pain points.
4.2. Video Marketing
Video content is highly engaging. Create captivating videos showcasing your products, sharing industry insights, or providing tutorials relevant to your niche.
4.3. Infographics
Infographics are visually appealing tools to convey complex information. Use them to present statistics, data, or step-by-step guides related to your industry.
Social Media Marketing
5.1. Selecting the Right Platforms
Select social media channels that will best reach your target market. Different platforms cater to different demographics, so it's crucial to be where your audience is.
5.2. Content Sharing Strategies
Diversify your content on social media, including blog posts, videos, and interactive posts like polls and quizzes. Encourage audience engagement by responding to comments and messages promptly.
5.3. Engaging Your Audience
Build a genuine connection with your followers by actively engaging with them. Respond to comments, ask questions, and run contests or giveaways to foster a loyal community.
Email Marketing
6.1. Building an Email List
Create an email list by offering incentives such as eBooks, discounts, or newsletters. This list becomes your direct line of communication with your audience.
6.2. Personalized Email Campaigns
Segment your email list and send personalized campaigns based on user behavior and preferences. Personalization increases the likelihood of conversions.
6.3. Analyzing Email Metrics
Regularly analyze email metrics such as open rates and click-through rates to refine your email marketing strategy continually.
Pay-Per-Click (PPC) Advertising
7.1. Google Ads
Google Ads allows you to display ads to users actively searching for products or services like yours. Bid on keywords relevant to your business to appear at the top of search results.
7.2. Social Media Ads
Platforms like Facebook and Instagram offer targeted advertising options, allowing you to reach users based on demographics, interests, and behavior.
7.3. Display Advertising
On websites and applications that are part of the Google Display Network, display advertising is visible. Make eye-catching advertisements to draw in the viewers.
Influencer Marketing
To reach a larger audience, work with influencers in your niche. Influencers can authentically promote your products or services to their followers.
Affiliate Marketing
Set up an affiliate marketing program where partners promote your products in exchange for a commission on sales. It's a cost-effective way to expand your reach.
Analytics and Data Monitoring
10.1. Google Analytics
Use Google Analytics to track website traffic, user behavior, and conversions. This data informs your marketing decisions.
10.2. Social Media Insights
Each social media platform provides insights into your audience's engagement and demographics. Apply these lessons to your content planning.
10.3. CRM Data
Leverage customer relationship management (CRM) software to manage customer data effectively and improve the customer experience.
Mobile Optimization
Ensure your website and content are mobile-friendly, as a significant portion of internet users access content via mobile devices.
E-commerce Integration
If you sell products online, integrate an e-commerce platform into your website for a seamless shopping experience.
Customer Feedback and Reviews
Encourage customers to leave reviews and provide feedback. Positive reviews build trust and credibility.
Adapting to Trends
Stay updated with emerging trends in online marketing, such as voice search optimization, augmented reality marketing, and chatbots.
Online Marketing
is a dynamic field. By implementing these strategies and staying adaptable to industry trends, you can enhance your brand's online presence, engage with your target audience effectively, and achieve lasting success in the digital realm.
Frequently Asked Questions (FAQs)
Q1. How long does it take to see results from online marketing?
The time to see results varies depending on the strategies used and your industry. Some strategies, like pay-per-click advertising, can yield quicker results, while SEO and content marketing may take several months to show a significant impact.
Q2. Is social media marketing essential for all businesses?
While social media marketing can benefit most businesses, its relevance depends on your target audience and industry. It's crucial to choose the right platforms and tailor your strategy accordingly.
Q3. What is the role of data analytics in online marketing?
Data analytics help you measure the effectiveness of your online marketing efforts. By analyzing data, you can refine your strategies, identify opportunities, and make data-driven decisions.
Q4. How can I stay updated with the latest online marketing trends?
To stay current, follow industry blogs, attend webinars, and participate in online marketing communities. Networking with other professionals can also help you stay informed.
Q5. Can I handle online marketing on my own, or should I hire a professional?
The complexity of online marketing may require professional expertise. Consider your budget and the time you can dedicate to marketing when deciding whether to hire a specialist.